Do you like your chambers website, but waste time struggling to update it?
Do you find the content management process fiddly, find there are things you can change, and need to go back to your web developers for help?
We took the world's best Content Management System, WordPress, and its user-friendly interface and put a layer on top: using our years of experience of chambers website management to create a perfectly customised editing suite.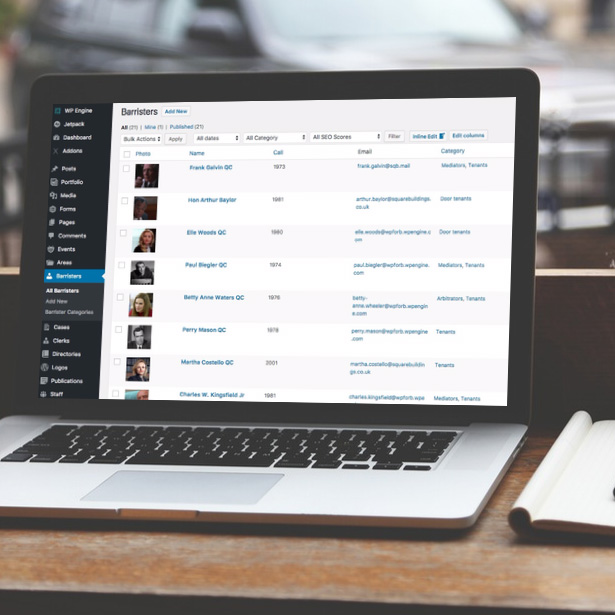 It allows you to add and edit barrister profiles, practice areas, judgments, clerk & staff profiles, cases, related news, events and publications. It generates PDFs and vCards automatically from the content you enter. It comes with a related content system that automatically connects barristers, news items, events and publications as you enter them, making the website easy to browse and for search engines to index.
We think this brings the best of both worlds to our clients: the stability and polish of a mass market product with the understanding and specialisation of a bespoke system.
We'd be happy to give any London set a demonstration in person, or we can do so online for those further away.  Just get in touch to arrange one.
And in fact, to show you the kind of site that's powered by our version of WordPress for barristers, we've even invented our own set of chambers.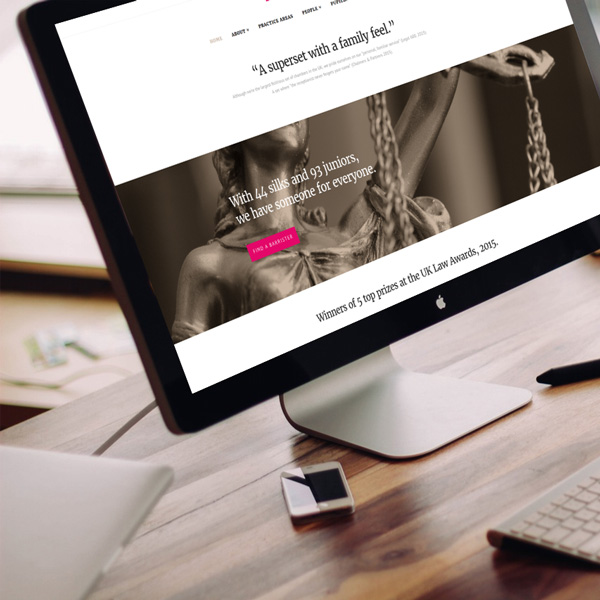 Barrister profiles
Sleek, easily editable barrister profiles with biography, experience, areas of practice and flexible text sections;  photo; contact details;  links to related content and more.
Clerk & staff profiles
Simple versions of member profiles: photo, biography and contact details, with as much extra detail as you like.
Publications
Easy management of articles, books and other publications featuring members of chambers.
Practice areas
Standalone, SEO-friendly profile for each of your areas of expertise, with text, imagery and easy tagging / display of relevant members.
Related content
Easy, one-click management of two-way links between related content:  barrister profiles and news, publications, events and cases.
PDFs
Attractive, print-friendly, always up-to-date PDF versions of your barrister profiles.
Cases
Searchable directory of cases involving members of chambers, tagged by practice area and linked to member profiles and to judgments published on Bailii.org.
Sharing
Easy sharing of barrister profiles by email, LinkedIn or other social networks, with analytics.
WordPress for Barristers is extremely easy to operate.
A fantastic content management system, with the security of Square Eye to fall back upon for more difficult amendments.
Those of us using WordPress are finding it straightforward too so that's a hit.